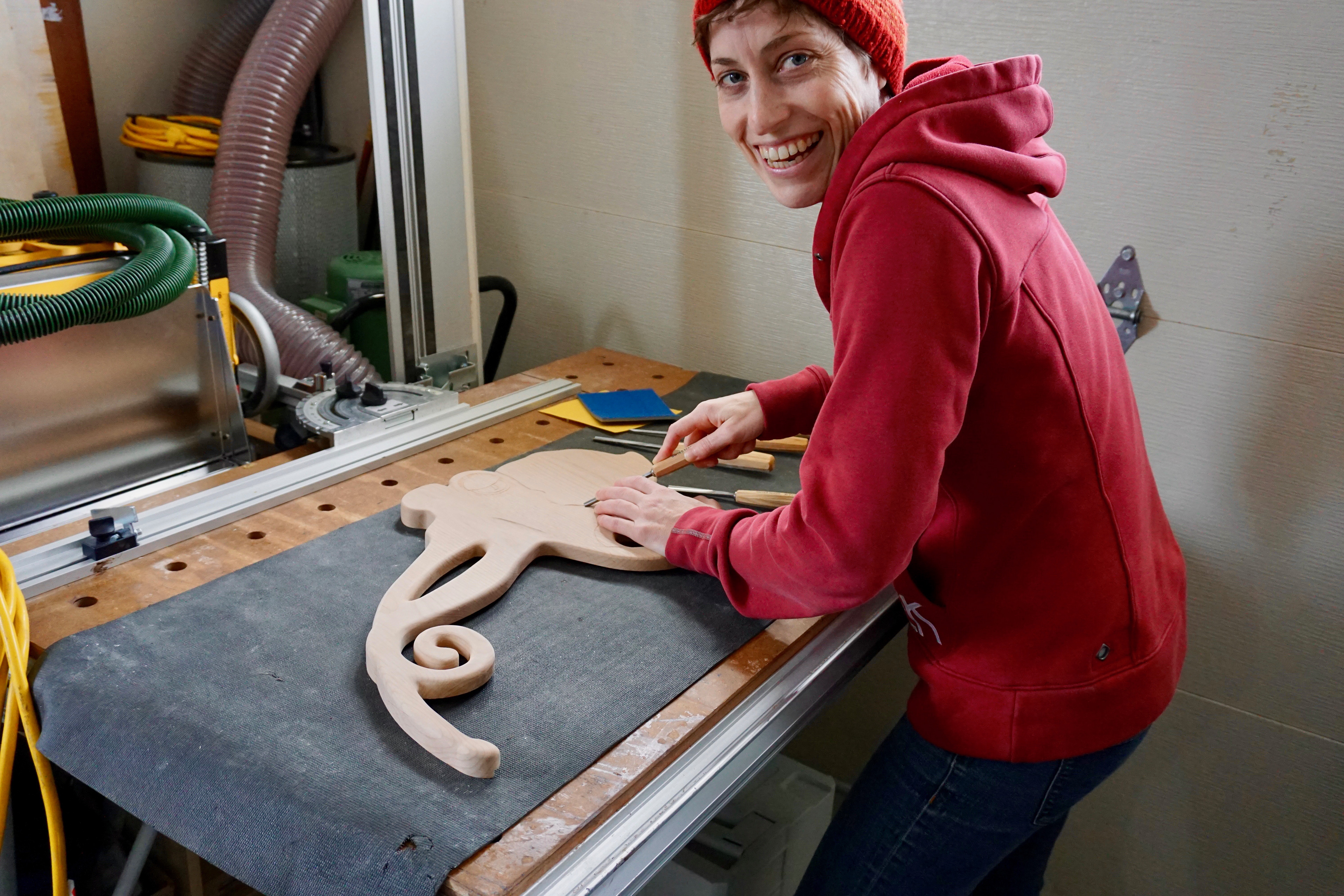 Welcome and thanks for visiting my shop,
As the designer and builder at Soul Sound Woodworks, I strive to create quality, lifetime products that showcase the beauty of the different types of wood. Many pieces are functional art with a West Coast style. Growing up in Qualicum Beach, on beautiful Vancouver Island, has been a big influence on my life and work. I love Island life and it continues to inspire me everyday. 
My Dad was a wonderful man and a fantastic woodworker. He built a cute little workbench in his shop for my sister and I. That was the start of it all. The next fun adventure was combining my love of guitar playing with building them. It was incredibly satisfying as a teenager in a college Jazz program to proudly play my own handmade guitar. Not too many girls can say that! 
I enjoy the challenges that often come with woodworking, as each tree is unique and each board needs to be handled with care. The woods I use on each piece reflect a choice for different needs, such as durability, color, pattern or texture. I hope you enjoy these pieces as much as I enjoyed creating them. 
I have always had a passion for art and design as well, and right now I am
really 
enjoying creating my paintings. I've had some time to devote to this as I went through treatment for breast cancer. I wasn't able to do much else and it has been great therapy through these last few years. I especially enjoy exploring different mediums to get the piece just right. Everything from acrylics, oils, watercolors, watersoluble graphite and inks. The pieces are lively and fun, just like me ;)